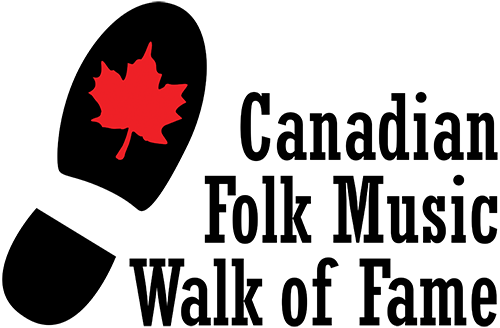 What is the Folk Walk?
In the summer of 2002, staff at the Ottawa Folklore Centre (OFC) pioneered the Canadian Folk Music Walk of Fame, a way of honouring the accomplishments of members of the greater Canadian Folk Community. In a music filled ceremony 8 bronze plaques honouring nationally elected artists, such as Gordon Lightfoot and Jodi Mitchell, were set into the concrete sidewalks of Bank Street. Along with the actual plaques, 22 leaf shaped "blanks" filled with red concrete were created to extend FOLKWALK well into the future.
History
In 2002, With the revitalization of the bank Street infrastructure, we would have all new concrete sidewalks, a great time to add a unique aspect like a walk of fame. "Why not!" was the ringing realization – we have a great folk community in Ottawa and a splendid history with Le Hibou, Roosters, Le Monde, The Wasteland; and Ottawa has fledged many fine folk musicians like Valdy, Bruce Cockburn, Colleen Peterson, Ian Tamblyn and many others.
The OFC dropped the suggestion into the lap of Ottawa Councillor, Clive Doucet, who, along with then Mayor Chiarelli and City Council enabled funds for 8 bronze plaques and 22 leaf shaped "blanks". Thanks to O'Leary's Ltd. the sidewalk makers, for their interest and patience.
The call went out for popular votes on who should be honoured with a bronze maple leaf. We received hundreds of votes from across Canada, every province and territory has been represented. Over 50 different folkies were nominated. Eight musicians were immortalised in bronze – and today, we're working on adding one more musician to that list. Keep posted!
In late 2016, the Canadian Folk Music Awards and Folk Music Ontario (both based in Ottawa) joined forces to revive the Folk Walk.  With the help of Ottawa Councillor David Chernushenko, one plaque will be laid in conjunction with the Canadian Folk Music Awards' 2017 awards celebration on November 19th.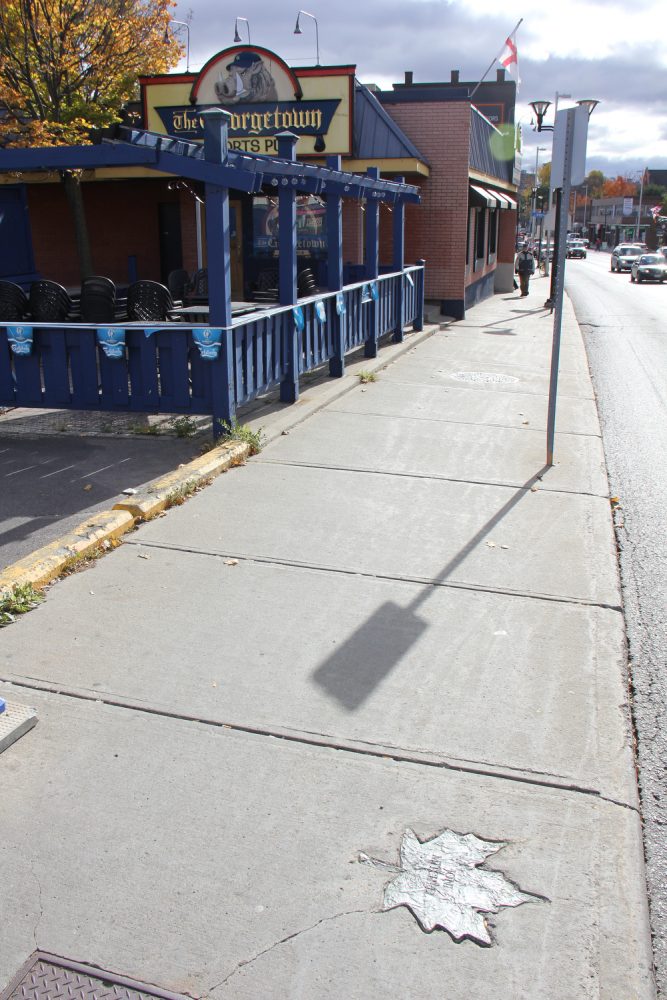 The Canadian Folk Walk of Fame:
"Walk our past, walk our music, walk our future."